Costuming and Prop Sites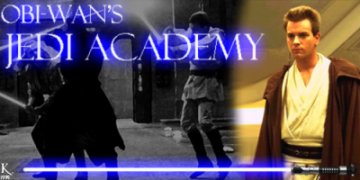 A great site for costuming(especially the less than wholesome characters), replica prop building, and more. Also check out:
---

The most complete resource for creating an accurate Jedi costume, including all the props associated with it. Also check out Amber's message board:
---

A growing lightsaber and costuming site with an fantastic links section. A great place to start your search for info. Check it out.
---
Reference Sites

A site with good reference photos of movie props with notes on their original constructions.
---
Custom Saber Tutorials and Galleries

A site with a great gallery of custom sabers and some tutorial links to go with them.
---
SABERS PLUS
Another great collection of custom saber pics and tutorial links.
---
Lightsaber Effect Tools and Tutorials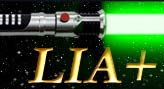 A set of Photoshop "actions" created to make adding great looking blades to you lightsaber prop quick and easy. The package also contains other star wars effects and you can even find photos to practice on at this site. If you have Photoshop, get it!
---
General Star Wars Sites

Are you a Star Wars fan? Then you should go here.
---

Looking for some Star Wars info? This might be just the guide you need.
---

Need something to do with that new saber? Make your own movie and send it here. A lot of people have, so check out the great fan made films!
---
STARWARS.COM
The official Star Wars site.
---
---
If you would like to link to my site, please use one of the banners below and link it to: http://www.geocities.com/sabersmith/yellowbox.htm